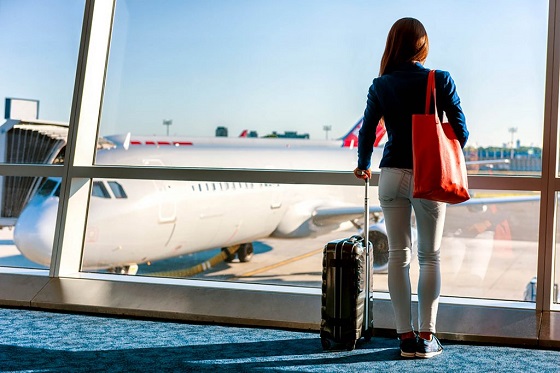 From powdered extracts to capsules, and from fresh leaves to resins, kratom comes in every single form. You must send a thank-you note to the talented manufacturers.
Most of the people have to travel from one region to another for numerous reasons, like job-related projects, meetings, to see their old parents, or just to satisfy that little tourist inside them.
Knowing that kratom has legality issues, people strive to see if they can travel with kratom, or get caught up by the airport cops for apparently looking like a smuggler.
Traveling with kratom is not an issue at all, but where you are heading towards (your destination) plays an essential role in taking kratom on an air-travel. It's a big no-no if you are traveling with kratom to a country or state where its production and distribution are entirely banned.
In this piece, you will get to know and understand "everything" that you must consider before you travel with kratom. So let's see what the essential points to consider in this scenario are:
Don't Forget To Consider The Laws Before Traveling With Kratom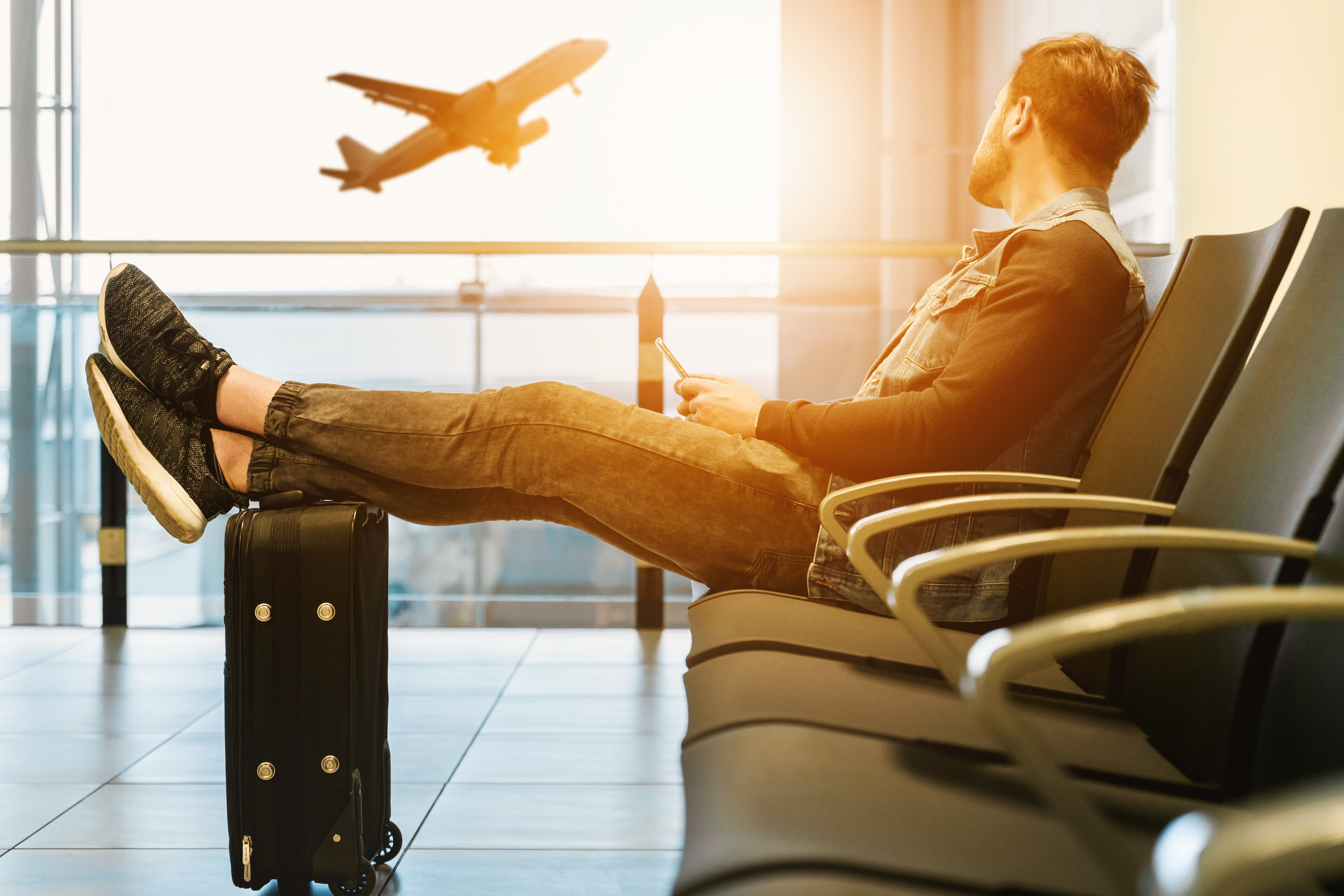 It is crucial to go through the laws of the destination you are traveling to. Whether it allows the use of kratom or there are specific restrictions. You can avoid many unexpected consequences this way.
Many other states have legislation pending, and you never know what happens overnight. So make sure you have read about the legality of kratom in different states within the US and worldwide.
Can I Legally Travel In The United States With Kratom?
I know that you want that little piece of your heart closer to you, even if you are not at home and have to go to another place within the United States.
First of all, you have to be very particular about where you will fly. Just in case the destination has prohibitions for the use of kratom, just DON'T take it with you.
I know it's like having a bullet-hit straight into your chest, but you have to bear it so that you are not mistaken for a smuggler and consequently face the penalties. There is no ban on kratom at the federal level in the US, but different states have different laws at the state level, so you have to consider them.
Back in 2016, some politicians tried to ban kratom in all the nations as a Schedule 1 drug such as other substances like heroin and marijuana. It could make kratom completely illegal, but with the support of kratom enthusiasts and the Kratom Consumer Protection Act, this ban was pulled off.
Let's move towards the list of localities where kratom is banned (at the time of writing this article) in the US, and you cannot fly with kratom if your destination is any of the places mentioned below:
Indiana
Alabama
Arkansas
Wisconsin
Vermont
Rhode Island
Washington DC
Tennessee
Moreover, you cannot fly with kratom to these destinations as well:
Alton, Illinois
San Diego, California
Jerseyville, Illinois
Northern Mississippi
Sarasota County, Florida
Oceanside, California
Union County, Mississippi
Wisconsin
You can travel to the places where using kratom is not a crime, but I would strongly advise you not to take kratom along if you fly to any of the destinations mentioned earlier.
If you violate the law, you will face consequences and give a chance to kratom ban advocates to highlight negative information about the kratom.
Can I Travel Abroad With Kratom?
It is the frequently asked question by tons of people, so here you can clarify the dos and don'ts for traveling abroad with kratom.
Kratom is legal in many countries, but there are some prohibitions in a few countries. So you need to double-check the legislations for kratom in the country you are traveling to.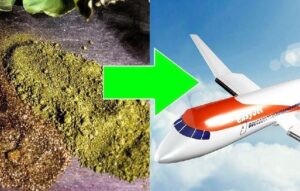 The people of the US admire kratom like no other countries, and for this reason, there are many anti-kratom movements too.
You can look at the listed countries below that do not allow the production and consumption of kratom at any cost, and you might end up looking like a mule.
Germany
Brunei
Australia
Finland
Colombia
Cambodia
Denmark
Israel
Germany
Italy
Japan
Ireland
Latvia
Laos
Jordan
Philippines
Romania
Lithuania
Poland
Myanmar
Sweden
Russia
Saudi-Arabia
Thailand
Singapore
United Arab Emirates
South Korea
Turkey
Vietnam
United Kingdom
As it is a tentative list, you are obliged to check the legislations for your own sake before you travel with kratom because the bills are not yet passed in other countries and states.
If Your Gut Says No, Do Not Travel With Kratom
I know it's challenging to leave kratom at home when you use it for calming purposes and discomfort-related issues.
They can trigger you anytime, right? But folks, there are some countries where kratom is not a known substance, and they do not have authentic procedures to verify the product. You might get caught by law enforcement authorities abroad if they misunderstand kratom for any other illegal substance.
Nobody can enforce a claim on you in the US until they do not prove it with evidence. You will be an innocent being, and the official cannot arrest you no matter what.
On the downside, other countries may not function similarly, and you might be detained and face hefty charges. So the best way out is to quit your kratom use atleast one week before you have to move abroad. Your body will take some time to make adjustments, and you have to be patient.
That was all about the legality issues of kratom and in what circumstances you should and should not travel with kratom.
Now let's move towards the situation where you can happily take kratom with you, but you are confused about how you will travel with it.
An Essential Guide For Traveling With Kratom
Whether you should put kratom in your checked luggage or your hand-carry, this essential guide for traveling with kratom with answer all your queries, so move on.
1) The Legal Status Of Kratom At Your Proceeding Destination
You should always check about the legality issues before taking kratom on an air-travel. The country has its legislation for drugs. So carry out a detailed research about the legal status (which might get changed) of kratom at your place of arrival. A good home-work will help you with a smooth journey.
2) Keep Kratom In Your Checked Luggage Bag
When you are taking kratom with you on air-travel, make sure that once you have cleared the security check, kratom is in your checked-luggage bag. It will help you with not being misunderstood for carrying any contraband.
3) How To Store Kratom During Air-Travel?
When there are suspicions, there come delays. All you have to do is keep your kratom in its original packaging, where the ingredient list is visible, and the customs can read all the other authentic information. This way, they won't suspect you for carrying any contraband.
On the other hand, if you store kratom in any other container, they might have to go for a drug test, and consequently, you would have to face the delays. So be smart, and be confident. Original packing is a way to go for.
4) You Should Know Your Response If Questioned
It is essential to craft your response well before you leave with kratom to the airport. The customs might ask you what you are carrying and for what reason?
You should tell them it's a medicinal herb called kratom, and you use it for specific reasons. Explain everything to them confidently, and if you get conscious, they might find the situation suspicious.
What Should I Do If I Want To Take Kratom To A State Where It Is Not Allowed?
For some people, leaving kratom at home and moving to another state is a huge chunk to swallow. Don't worry; I am here to offer you a perfect solution to this problem.
Do you know there are some other herbs that offer the same benefits as kratom? Like Kanna, Akuamma Seeds, Mitragyna Hirsuta, and Blue Lotus are some of the kratom alternatives that people use.
You can check for the legality of these herbs where you are traveling to, and enjoy the same effects as kratom used to produce.
Final Thoughts On Traveling With Kratom
Kratom comes with various controversies, and its legal status tends to change with time in many states and countries worldwide. Make sure you check its legality where you intend to travel.
If you are traveling to a destination where it is a controlled substance, you can make use of kratom alternatives; they will help you out bringing similar effects.
I hope this article helped you with all the necessary information for traveling with kratom both within the country and abroad.