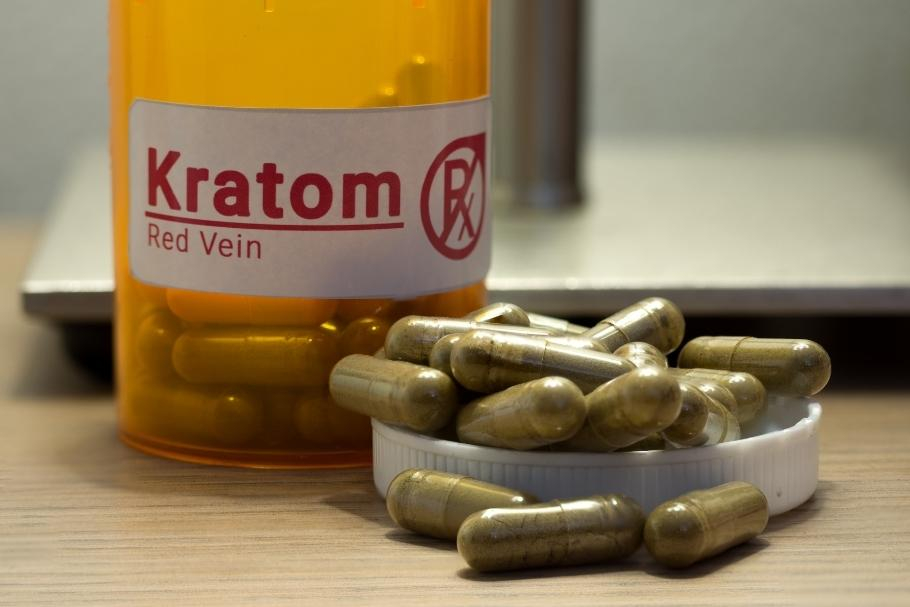 Not everyone can tolerate the taste and aroma of powdered Kratom. Fortunately, this incredible herb can be consumed in capsule form, eliminating the pungent, harsh Kratom taste some people despise.
Kratom capsules are just one of many ways to incorporate the popular Kratom into your wellness routine. But, When you're looking for the perfect kratom capsule size, there are a few things to consider. The first is how much powder you want to fit in each capsule. You also need to decide on the capsule size. Not all stores stock the exact sizes, so knowing which will work best for you is essential.
This blog post will help you figure out what kratom capsule size is right for you. We've covered the various types and sizes of Kratom capsules in this article to help determine how many you'll need to reap the benefits. Let's start with understanding what a kratom capsule is.
Kratom capsules are like any other digestible capsules except that they are filled with the powder of Kratom leaves. You can find them in various stores or make them at home. Capsules are ideal for those new to kratom or who use lower doses of kratom for its energizing effect.
How is the size of the capsule related to the dosage?
Capsules come in various sizes. Capsule sizes range from '000' (large) to '2' (small) (small). Yes, it's perplexing, so here's a breakdown of how much Kratom fits into each capsule size:
Size '000' – 1 gram of Kratom in each capsule.
Size '00' – 0.735 grams of Kratom in each capsule.
Size '0' – 0.5 grams of Kratom in each capsule.
Size '1' – 0.4 grams of Kratom in each capsule.
Size '2' – 0.3 grams of Kratom in each capsule.
The most common capsule size is '0', which can hold 0.5 g of powder and provide an adequate dose when taking ten capsules daily or less, depending on sensitivity.
What's the ideal dose for kratom capsules?
As with any substance, it's critical to be aware of the risks associated with taking too much. Kratom capsules are no exception. While no "one size fits all" answer exists, some general guidelines can help you determine the best dose for your specific needs.
The number of capsules you should take is determined by the dose you want to achieve. Most capsules are the standard 0 size, which holds approximately 500 mg of powder (0.5 grams). Some companies sell the larger 000 capsules containing around 1 gram of kratom.
Kratom dosage ranges between 1 gram and 12 grams. This means that the dose range in capsules for the 00 caps is 1-16 capsules or 1-12 capsules for the 000 caps.
Keep in mind that the effects of kratom can differ depending on how it is consumed. Kratom capsules take longer to take effect than other administration methods, such as smoking or drinking kratom tea.
By following these guidelines, you can find the best kratom capsules for your needs while avoiding taking too much. Start low and work your way up to find the perfect amount.
How to make your kratom capsules
The excellent news is that it is simple to make your kratom capsules. After you've gathered the materials required for your first batch, the rest will be a piece of cake.
To begin making your Kratom capsules, follow these simple steps:
Start with high-quality kratom powder. This will ensure that your capsules are potent and effective.
Fill a capsule machine with your desired amount of kratom powder.
Close the machine and wait for the capsules to be filled.
Remove the filled capsules from the machine and store them in a cool, dry place until you're ready to use them.
Making your kratom capsules is a simple process that can provide you with a convenient, cost-effective way to enjoy the properties of this fantastic herb.
Different types of kratom capsules
There are two types of pre-filled Kratom capsules available, and if you want to fill your capsules, these are your best options.
Gelatin
is one of the more affordable types and, due to its malleability, is easier to work with. These are a good choice if you intend to make your kratom capsules. They are more likely to contain by-products of pork, beef, or chicken, as well as antibiotics, chemicals, and hormones associated with animal breeding.
Veggie
Vegetable manufacturers use purified water, cellulose, and hypromellose to make veggie capsules. Some of them are vegetarian-friendly, and some are vegan-friendly as well. The products are free of preservatives and chemicals, and they are non-GMO. Kratom enthusiasts argue that they are worth the extra money but are more expensive than the other type.
What are the pros of taking kratom capsules?
There are several potential benefits to using kratom capsules rather than other forms of kratom. Let's get started!
Convenient
Nothing beats throwing a couple of capsules in your bag or pocket when you're on the go. It makes taking kratom simple, quick, and discrete. Fumbling around with loose powder and a teaspoon can be difficult, so this provides a simple solution.
Easier to dose
Kratom capsules are more accessible than other forms of kratom, so you can be sure you're taking the right amount.
Capsules are a good option if you want to take much smaller doses because you'll be taking them depending on the capsule, 0.5 or.75 grams at a time. This allows you to take small doses throughout the day.
More enjoyable
Some people dislike the flavor of kratom, and we can understand why. The bitter and earthy flavor can be unpleasant to the palate. You can avoid tasting the kratom powder by taking capsules.
Consistent effects
Kratom capsules provide more consistent effects than other forms of kratom, so you know what to expect each time you take them.
Easy to use
Not only are capsules simple to use — simply pop one in your mouth and wash it down with water — but they also make it much easier to incorporate into your daily routine and mix with other supplements you take. Measuring and ingesting loose powder requires some effort; with capsules, this is not an issue.
Does encapsulated kratom last longer?
Because there is an additional barrier between the kratom and its storage environment, kratom stored in capsules tends to stay fresher for extended periods.
Furthermore, by opening your bottle of kratom capsules, you are not exposing the contained kratom to environmental air and potential contamination. This cannot be said of kratom powder.
As a result, kratom capsules will retain their purity over time, as opposed to kratom, which is constantly exposed each time a dose is taken.
It's worth emphasizing the importance of storing kratom like any other nutritional supplement. Store it in an airtight, sealed container in a cool, dry place away from children and pets.
Bottom line,
Capsules are an excellent choice for anyone looking for a convenient and discrete way to consume kratom, who dislikes the flavor of kratom, or who wants to microdose more efficiently. Buy the loose powder, and do it yourself to save money.
If you decide to buy capsules from a vendor, make sure it's a reputable one. Find a company that values customer satisfaction, has positive reviews, and provides high-quality products.
When ordering this botanical product, the size of the kratom capsule is critical. The incorrect capsule size can result in wasted powder and a less-than-satisfactory experience. We've discussed the various sizes of kratom capsules and what works best for each type of consumer in this post. This information is helpful as you consider purchasing kratom capsules. So… What comes next? We believe it is kratom capsule time!