Kratom edibles are on the rage these days but are they worth the hype? Long gone are those days when the thought of this natural herb conjured up images of raw-bitter powder and boring capsules, all thanks to its food combinations. 
Mixing kratom to commonly made soups, fresh juices, smoothies and shakes to enjoy its effectiveness through a roller coaster of other much-liked tastes. These products are more popularly known as kratom edibles.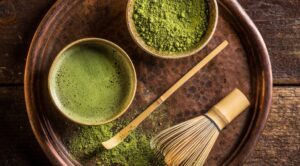 Indeed there are concerns about whether this organic herb has the same efficacy when added to foods; the taste factor is no more a problem. In fact, according to many consumers, the edibles have added more fun and creativity to the kratom industry and made it quite lucrative for new consumers.
What Are Kratom Edibles?
Pastas, drinks, sauces, desserts, appetizers, and salads made of Mitragyna speciosa are called kratom edibles. You can add your recommended dosage while preparing them to experience the safe effects as you always do. A large group of kratom consumers believes that its edibles produce the same effect as the raw form. According to them, when taken along with other foods, the herb reaches your circulation similarly to the powder. It gets absorbed from the intestines and reaches the stream through metabolic digestion.
While many others believe that there is a remarkable decrease in effects when kratom is taken along with foods compared to the raw powder, they say that you will need to add more of the product than your recommended dosage to get similar effects from the mixed form. 
Let's leave the doubts to rest until everything is sure and established. Till then, there is a chance to explore the amazingly innovative options available when it comes to incorporating mitragyna speciosa in your foods. 
Safely Mixing Kratom With Food Items
Mixing kratom with some of your favorite food and drinks may not be the easiest and quickest, but it surely is savory. There are countless options, from fruit juices to teas and oats to smoothies when you think of the  possible foods that go well with our herb. While many consumers like to sprinkle a little of this magical powder on their morning coffee, others prefer creamy kratom sauce pastas. This is the best part! You have the freedom to be as creative as you can. Stir it into a glass of coffee or make a chocolate Kratom milkshake as long you play safe with the dosage.
However, the best options to consider are semi-solid foods like smoothies, yogurt, and milkshakes. You could also try something like sauces, or even soups.
Popular Kratom Food Combinations 
Kratom these days is cooked, blended, and baked. Amazingly you can do all of it too. Here are some of the popularly consumed kratom edibles and their recipes:
Refreshing Kratom Fruit Juices
To make some refreshing fruit juices with kratom, you will need some other ingredients, such as honey, lemon, a pinch of nutmeg, a little salt, or a slice of ginger. Kratom fruit juices are made with oranges, carrots, tomatoes, and grapefruit. This list can accommodate any fruit of your likeness. 
Thus, you can add this herb to any of your favorite fruit juice as long as you love the taste. Out of the many options we have, oranges are considered to go best with Mitragyna speciosa. Therefore, it is mostly preferred. Fruits are full of vitamins that serve your immune system and refresh your mind and body. In addition to that, the sweet-fruity taste will serve your tastebuds, kicking out all the bitterness. It is to be noted that the herb must be added to fresh juices just before drinking. Stir well and enjoy the freshness!
Stimulating Cup of Morning Kratom Coffee
Ah! Kratom and coffee, the combination, even feels mesmerizing to the ears. It's often hard to think of a morning without coffee. And therefore, kratom coffee is one of the most savored beverages among modern-day consumers. They call it "killing two birds with one stone" with coffee's boost and kratom's heavenliness. 
You need some raw coffee beans, Kratom powder, coffee cream, and vanilla extract to make kratom coffee. Some like to add a little chocolate to enhance the taste, but it is all your choice. The recipe follows the same typical effects as making your regular coffee cup. Add your recommended kratom dosage into the brewed coffee. Serve hot or cold. Add 2 to 3 cubes of ice in a glass to make your cold coffee more enjoyable.
Fibery Kratom Oats
Who does not like a fiber-rich meal for breakfast? Oats are full of fibers and need minimum preparation. Just mix, stir and eat. And when you add kratom to it, you get non-jittering energy and a natural boost to beat the buzz the whole day. Instead of preparing a regular bowl of oats, make a bowl of kratom cinnamon oats, and your tastebuds will thank you with every bite. 
To make a wholesome, fulfilling nutritious bowl of kratom oats, you will need oats, chia seeds, almond or soya milk, vanilla extract, some honey, cinnamon powder, and this  magical herb. In a glass jar or bowl, add Lukewarm milk of your choice and all the ingredients. Stir the ingredients until they all are combined perfectly. You can even add yogurt or fruits to help better digestion.
Delicious Smoothie
Yogurt and milk smoothies are worth dying for! They are both nutritious and delightful. They are an ideal post-work meal, or you can have them for breakfast to give your day a healthy start. The herb, in addition, adds an organic energy-providing source to your regular smoothy. 
To make a kratom smoothie, you need your favorite flavored yogurts such as vanilla yogurt, milk, a fruit of choice, some cinnamon or cardamom powder, milk and ice cubes. Blend the ingredients to make a smoothie like you always do, and add your daily portion of kratom. Yogurt and fruit are perfect for soothing the bitter taste that dominates raw powder or leaves. Nuts further improve nutrient uptake.
Kratom Chocolate Cookies
There is hardly a better treat than chocolate cookies. Baking brings the joy of Christmas and the nostalgia of family gatherings. If you love baking, kratom chocolate cookies may be your ideal way of taking the daily recommended dosage. There are two ways you can take this plant with chocolate cookies; by adding kratom chocolate or by simply adding its powder to your cookie mixture. The latter is more frequently practiced by consumers. 
For 20 chocolate cookies, you can add 20g of Kratom powder. The rest of the recipe goes the same. However, it is essential to note that always add the flour and baking soda in dry ingredients while using the powdered herb. Mix all the dry ingredients and gradually add in water or milk. After the batter reaches a thick consistency, make small cookies out of it. Bake the cookies in the oven and enjoy Kratom Chocolate Cookies!
Vegan Kratom Milk Drink
Being vegan or lactose intolerant does not mean you always have to follow a different meal route. This herb is there for all. Use coconut or soy milk to make a vegan or lactose-free kratom milkshake. Since this milk is free from animal ingredients, you can have your reserves and enjoy it too. All you need to do is mix coconut milk and a good quality Kratom powder in a blender, add some of the other ingredients you like for better taste and blend them all. Your kratom organic lactose-free milkshake is ready to relish.
Fruity Kratom Tea
Kratom teas are trendy among consumers for their soothing and calming effects. Therefore, one of the best ways to take powder or leaf kratom is making Tea. You can prepare a hot steaming cup of kratom in just 5 to 10 minutes. For this, you simply need 1 teaspoon of its powder for 2-4 cups of Tea. Add your recommended dosage of leaves to a cup, add some ginger and warm it over. Ensure the water is not boiling since intense heat reduces the herb's effectiveness by degrading the active contents. 
Add some drops of lemon juice to give it a fruity-savory touch. Allow the contents to steep for at least 5 to 10 minutes and strain before drinking. Note that you can add lemon juice drops before or after steeping based on the intensity of flavor you like. You can also add honey for better taste. Serve with sliced lime on top.
Conclusion 
Kratom offers you a myriad of options, from creamy pastas to hot steamy Tea. Just make sure not to step over the line in terms of dosage while enjoying the deliciousness of kratom delicacies. Mixing the kratom with food items is not difficult, all thanks to creative members of the community. You will see social media handles flooded with these food combinations as tried by many consumers indicating the popularity of various kratom treats. Don't hesitate to try your own.
This post is not intended to portray kratom as a cure or treatment for any ailment. No information mentioned above is backed by research and is collected based on consumer reviews.