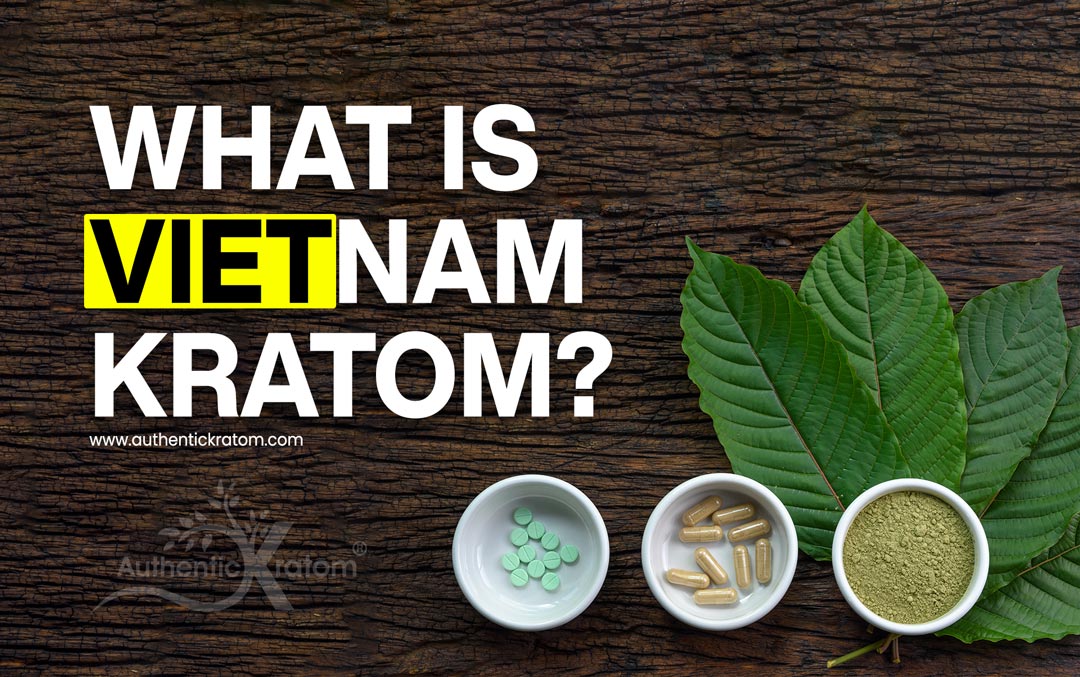 Vietnam Kratom's origin is Vietnam, as the name implies. Vietnam Kratom has a high alkaloid ratio because of the nutrient-rich soil and perfect tropical conditions in Vietnam's wild forests. The nature of Vietnam has a huge and significant impact on the Vietnam Kratom tree's quality.
Vietnamese farmers know what they do. They are familiar with the harvesting process that determines the quality of the outstanding Vietnam kratom. One example is the distinct aroma of Vietnam kratom, which distinguishes it from other strains.
Origins of Vietnam Kratom
Considered a unique strain, the regions where Vietnam Kratom grows are convenient to the kratom. The most common areas where Vietnam kratom grows are An Giang Province and the Mekong River. The area along the Mekong River is rich in terms of minerals. Due to this, the quality of Vietnam kratom is very high, as is the popularity of the strain.
Due to its fatherland, Vietnam Kratom is distinct. Mineral-rich soil is ideal for the growth of kratom. This type of soil yields high-quality kratom.
Types of Vietnam Kratom
Vietnam Kratom species have 3 different subcategories that can be distinguished according to their color veins: Yellow Vietnam, White Vietnam, and Red Vietnam Kratom.
Each one is quite remarkable in terms of its effects and deserves to be tried.
Dosage Recommendations for Vietnam Kratom
If you are a newbie to Vietnam Kratom, 1 to 2 grams is quite ideal. You can gradually switch to moderate doses, so you can go up to 3 to 4 grams. Moderate dosages often produce the desired strong and well-balanced effects. If you are a kratom master you can go up to 6 grams but avoid more as more will have adverse effects.
Similar Strains to Vietnam Kratom
Green Malay Kratom strain in particular shares some paramount properties with Vietnam Kratom. This strain is the most equivalent option to Vietnam Kratom as it offers virtually the same effects. Both of them blow the minds of kratom users with their mild effects.
How to Consume Vietnam Kratom
Do not use alcohol or any other substance when consuming Vietnamese Kratom -- as it is unknown how kratom might interact with most substances. Kratom potentiators, on the other hand, fuel the effects of kratom.
You can mix kratom into your food or make a kratom smoothie or kratom tea. However, consume kratom on an empty stomach so that you can feel the effects properly.
Where Can I Buy Vietnam Kratom?
You can buy one of the most popular kratom products, Vietnam Kratom, which is legal in many states of America, from various shops and gas stations.
But it is much easier, much more cost-effective, and much more practical to buy your desired Vietnam Kratom strain online. What are you waiting for? Buy now!