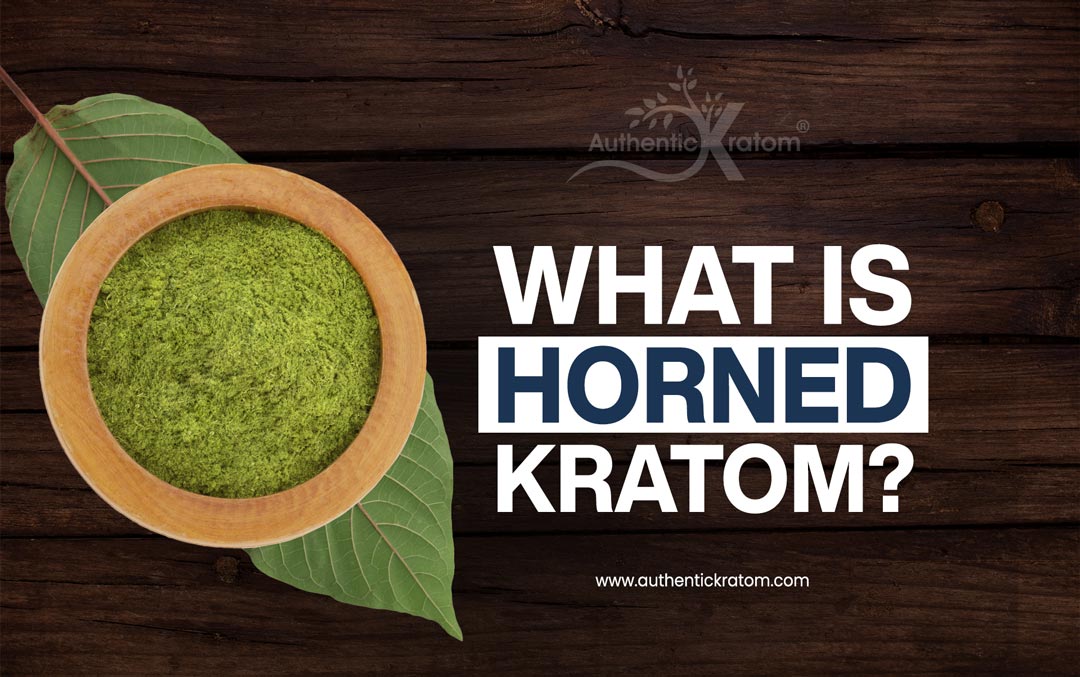 Even the shape of the Horned Kratom will be enough to excite you! This rare kratom species, which only grows on Indonesia's Borneo Island, has managed to attract the attention of the kratom community with its unusual appearance.
However, apart from Authentic Kratom, many providers sell this unique strain type more expensive because this plant is located on only one island and therefore elusive and difficult to reach.
There are three distinct types of kratom strains that can be distinguished by their color, all strains of Horned Kratom have high alkaloid concentrations and each is extremely potent.
Origins of Horned Kratom
As we said above, Horned Kratom's roots go back to Borneo Island. The information about whether this strain species grow on other islands is a bit sketchy. However, for now, it is also difficult to reach as it only grows on one island and farmers sell their crops in advance.
Borneo Island has more than enough of the tropical climate and rich soils that this species needs.
Types of Horned Kratom
There are three types of Horned Kratom that we can distinguish according to the color of the vein with different effects, different alkaloid profiles, and different nutritional ingredients.
Red Horn, Green Horn, and White Horn Kratom. Now let's examine each one by one:
Horn Red Vein Kratom Powder
Thanks to its robust alkaloid profile, Red Horn Kratom tends to be one of the favorite strains of the kratom community looking for an intense boost.
Red Horn Kratom, which stands out with its sharp leaves and is harvested at its ripest time, is one of the most distinguished choices of kratom lovers.
Horn White Vein Kratom Powder
Experienced kratom farmers pluck White Horn Kratom early in the leaf's life cycle. It stands out with its subtle support. Maybe it's not as strong as the red one. But if you are seeking balanced support, this strain is the best option for you! Moreover, we recommended White Horn Kratom because of its aroma.
It has got highly mild effects. But bear in mind that, compared to the other vein color strains it lasts shorter.
Horn Green Vein Kratom Powder
If you are looking for a strain between Red Horn Kratom and White Horn Kratom and want to smell freshly cut grass, Green Horn Kratom is for you!
Dosage Recommendations for Horned Kratom
In general, the recommended dose when consuming Horned Kratom is 4 to 6 grams. However, if you are a new user, you should start with 1 to 2 grams.
Otherwise, you may experience undesirable results as you seek the effects you desire. If you are a professional user, you can increase your dosage up to 7 grams.
Similar Strains to Horned Kratom
Maeng Da and Bali Kratom are strain species close to Horned Kratom in terms of both their alkaloid profiles and the effects they evoke.
But it should not be forgotten that no kratom strain species can compete with Horned Kratom in terms of external appearance!
How to Consume Horned Kratom
When consuming Horn Kratom on an empty stomach, be careful not to go completely hungry. Many users mix kratom with various drinks and meals to avoid the earthy taste of kratom -- it's a pretty tasty solution!
But while on kratom, you should not use different substances or mix it with alcohol.
But there are also kratom potentiators that can fuel the effects of Horned Kratom and make it much more efficient.
Where Can I Buy Horned Kratom?
What is the most convenient way to buy Horned Kratom? According to many kratom users, online sales are much preferable because they are both cheaper and offer a wider range of products.
If you live in one of the states where kratom is legal, you can buy kratom from shops or gas stations that sell kratom.
What are you waiting for? Buy now!